FTC – SCAM alerts for older computer users May 2022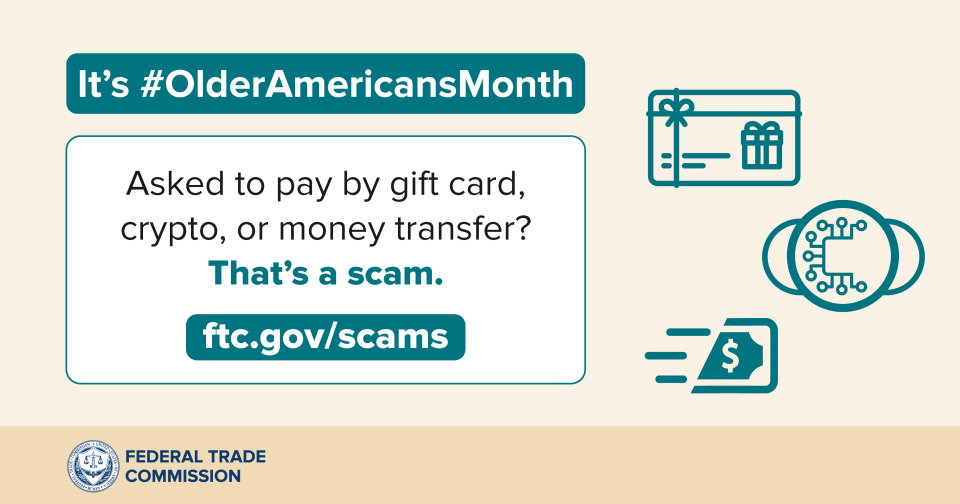 Many older users past 70 never grew up with computers & FTC is promoting best practices to avoid romance & other scams  where targeting occurs.  If it's too good to be true, one should treat email or ad links as if it were a telemarketing call.  All users should be cautious as billions of $$$ have be lost online.
Avoid a scammer's money grab during Older Americans Month | Consumer Advice (ftc.gov)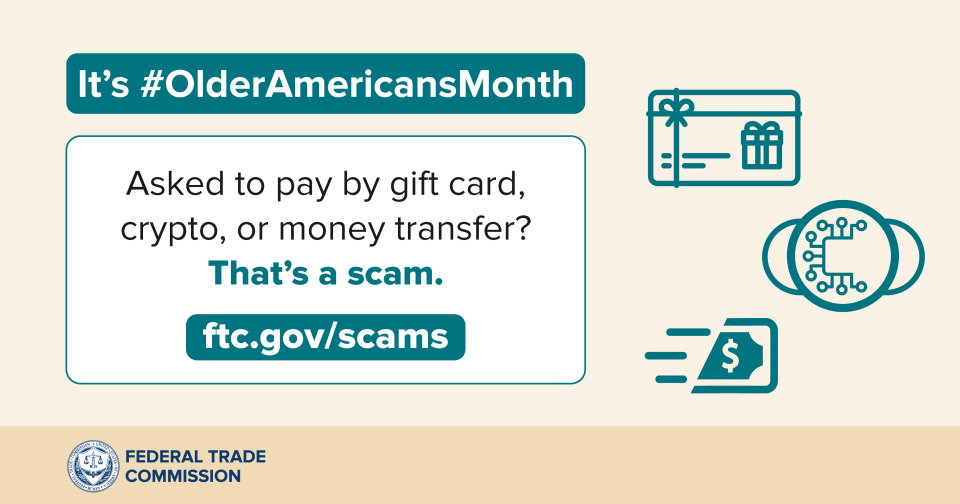 Scammers use lots of different tactics — stories about grandchildren in distress, million-dollar prizes, a romantic future, or a business deal — to try to steal peoples' money. Scammers may demand payment by wire transfers, gift cards, and cryptocurrency — methods that transfer funds quickly and anonymously.  During Older Americans Month, the Consumer Financial Protection Bureau and the Federal Trade Commission are partnering together to help older adults and their families and friends know what to do if someone demands payment by these methods, and where to report fraud.
To protect against scams and fraud